The Sounds and Songs of Black History
Monday - Friday: 9 a.m., 2 p.m. & 5 p.m.
Saturdays: 8 a.m., 10 a.m. & 4 p.m.
Sundays: 8 a.m., 1 p.m. & 4 p.m.
Feb. 1
WILLIAM GRANT STILL (1895-1978)
Long known as the "Dean of American Negro Composers," as well as one of America's foremost composers, William Grant Still has had the distinction of becoming a legend in his own lifetime ... read more
Feb. 2
CHEVALIER DE ST. GEORGES
Joseph Boulogne, Chevalier de Saint-George, was born on Christmas day, 1745, on the French-Caribbean island of Guadeloupe. His mother was a young Senegalese slave of remarkable beauty. Joseph's father, George de Bologne Saint-George, a descendant of the ancient house of Bologne in Italy, was a wealthy sugar and coffee plantation owner and a former "Gentleman in the King's Chamber" in the court of Louis the XV, King of France ... read more
Feb. 3
LEONTYNE PRICE
Mary Violet Leontyne Price was born February 10, 1927, and raised in the colored section of Laurel, Mississippi. Her mother, Kate, was a midwife, and her father, James, worked in a sawmill. She was nurtured under the watchful eye of the community, which extended even to her aunt's employers, The Chisholms, a family who lived in a white, affluent section of town. Her musical talents were encouraged, and her voice frequently was heard at area social events.

Price received a scholarship to attend Central State University, Wilberforce, Ohio. She began as a music education major, but she completed her studies there in voice. With the assistance of Paul Robeson and the school's administration, in addition to the financial backing of the Chisholm family, Price next went to Juilliard ... read more
Feb. 4
ANDRE WATTS
André Watts burst upon the music world at age 16 when Leonard Bernstein chose him to make his debut with the New York Philharmonic in their Young People's Concerts, broadcast nationwide on CBS-TV. Only two weeks later, Bernstein asked him to substitute at the last minute for the ailing Glenn Gould in performances of Liszt's E-flat Concerto with the New York Philharmonic, thus launching his career in storybook fashion ...
read more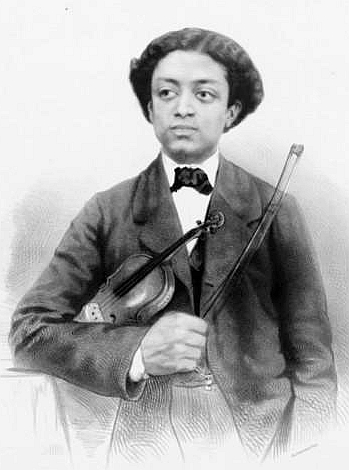 Feb. 5
JOSEPH WHITE
José Silvestre White y Lafitte - Joseph White had the good fortune to perform with New Orleans pianist Louis Moreau Gottschalk, America's first international concert artist. In 1876, White appeared as soloist with the orchestra which later became the NY Philharmonic, performing the Mendelssohn Violin Concerto in e minor, op.64 ... read more
Feb. 6
WYNTON MARSALIS
Wynton Marsalis is an internationally acclaimed musician, composer, bandleader, educator and a leading advocate of American culture ...
read more
Feb. 7
SAMUEL COLERIDGE TAYLOR
Samuel Coleridge-Taylor was born on August 15, 1875 in Holborn, England (a suburb of London). His father, Daniel Hughes Taylor, was a native of Sierra Leone, and his mother was English. Daniel Taylor came to England to study medicine ... read more
Feb. 8
JAMES DEPRIEST
Widely esteemed as one of America's finest conductors, James DePreist is Director of Conducting and Orchestral Studies at The Juilliard School and Laureate Music Director of the Oregon Symphony. He served as Permanent Conductor of the Tokyo Metropolitan Symphony Orchestra from 2005 until 2008 ... read more
Feb. 9
FLORENCE PRICE
Florence Price was the first African American woman to achieve prominence as a composer of classical music. Her Symphony in E Minor won the Wanamaker competition in 1932 and was premiered by the Chicago Symphony Orchestra. Price produced over 300 works, including symphonies, chamber works and arrangements of spirituals ... read more
Feb. 10
JESSYE NORMAN
One of America's greatest opera singers, Jessye Norman was born on September 15, 1945, in Augusta, Georgia. With her parents encouraging her interest in music, she started singing in church choirs at four. Soon after, she began taking piano lessons. As a child, she was first exposed to opera by listening to a radio broadcast from New York's Metropolitan Opera ... read more
Feb. 11
SCOTT JOPLIN
Sedalia, Missouri was Scott Joplin's home for only a few years, but it was a home with a special meaning for him. It is with good reason that Sedalia has become central to the Joplin story and the site of the annual Scott Joplin Festival by Edward A. Berlin (Written for the exclusive use of the Scott Joplin International Ragtime Foundation.) © 1998, Edward A. Berlin ... read more
Feb. 12
PAUL ROBESON
Paul Leroy Robeson, the youngest of five children, was born in Princeton, New Jersey on April 9, 1898. His father, Reverend William Drew Robeson, escaped from slavery on a plantation in Martins County, North Carolina when he was 15 years old ... read more
Feb. 13
VINSON COLE
American tenor Vinson Cole is internationally recognized as one of the leading artists of his generation. His career has taken him to all of the major opera houses across the globe - from the Metropolitan Opera and Opera National de Paris Bastille to Teatro alla Scala Milan and the Vienna State Opera, among many others ... read more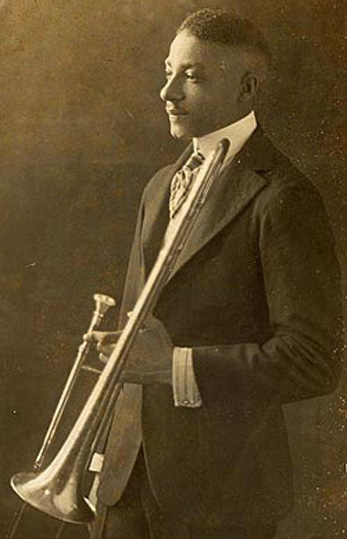 Feb. 14
WILLIAM LEVI DAWSON
African American composer, performer, and music educator William Levi Dawson (1899-1990) used the rich vitality of his musical heritage as a basis for all types of music, including arrangements of folk songs and original compositions... read more
Feb. 15
GEORGE WALKER
George Theophilus Walker was born in Washington, D.C. June 27, 1922 of West Indian-American parentage. His father emigrated to the United States, where he became a physician after graduating from Temple University Medical School in Philadelphia. George Walker's mother, Rosa King, supervised her son's first piano lessons that began when he was five years of age ... read more
Feb. 16
GEORGE BRIDGETOWER
Eighteenth and nineteenth century classical violinist George Augustus Polgreen Bridgetower is perhaps now best remembered for his association with Ludwig von Beethoven, who composed his Kreutzer Sonata for the young Afro-European musician, and personally performed the sonata for violin and piano with Bridgetower ... read more
Feb. 17
SIMON ESTES
In 1978, Estes became the first male African-American to sing a major role on the stage at Bayreuth. He sang the title role in Der fliegende Hollander, which he considers his best, if most demanding, role. Estes has a big voice with a natural, warm texture. He is a bass-baritone whose velvety tone adds a unique touch to the Wagnerian roles he sings ... read more
Feb. 18
SHIRLEY VERRETT
As an internationally renowned opera singer and recitalist, Shirley Verrett has achieved recognition as one of the world's great artists ... read more
Feb. 19
NATHANIEL DETT
Robert Nathaniel Dett was born in Drummondsville, Ontario, Canada, on October 11, 1882. His ancestors were among the slaves who escaped to the North and settled in that slave-founded town ... read more
Feb. 20
DUKE ELLINGTON
Edward Kennedy "Duke" Ellington was the most prolific composer of the twentieth century in terms of both number of compositions and variety of forms ... read more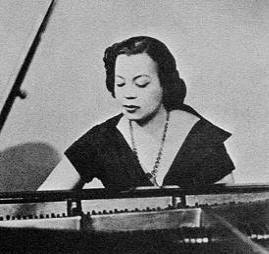 Feb. 21
MARGARET BONDS
Margaret Allison Richardson Bonds was an African American composer, pianist and musical director who was born in Chicago, Illinois on March 3, 1913 ... read more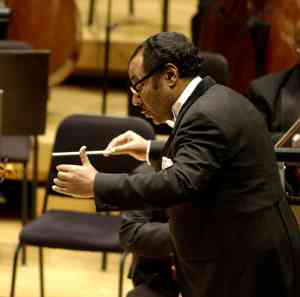 Feb. 22
PAUL FREEMAN
Paul Freeman was born in Richmond, Virginia in 1936 and grew up there. He studied both clarinet and cello, then earned a Ph.D. at the Eastman School of Music ... read more
Feb. 23
CHARLES HOLLAND
Charles Holland probably began his singing career like many other tenors. At the age of 11, in 1920, he heard a recording of Enrico Caruso and told his mother that he also wanted to sing ... read more
Feb. 24
MARIAN ANDERSON
Marian Anderson's musical career began quite early, at the local Baptist church in which her father was very active. She joined the junior choir at age six. Before long, she was nicknamed "The Baby Contralto." ... read more
Feb. 25
ALTHEA WAITES
A Masters graduate of the Yale University School of Music, pianist Althea Waites is an International Steinway Artist, who is praised for her soloist and ensemble work. She has recorded works of African-American composers...read more

Feb. 26
LAWRENCE BROWNLEE
Educated at Anderson University in Indiana, and Indiana University Jacobs School of Music, Ohio born tenor, Lawrence Brownlee, then studied with Soprano Costanza Cuccaro. He was not exposed to opera as a child, but we are certainly happy that he found it in his studies...read more
Feb. 27
AWADAGIN PRATT
Educated at the Peabody Conservatory of Music in Baltimore, Mr. Pratt, whose first name is pronounced "Ah-wa-da'-dzin", earned diplomas in piano, violin, and conducting--the first student in history to earn such an honor. In response to a question about his appearance being unconventional for a classical musician, he responded that it is his effort to remove barriers between the performer, the music, and the audience. He performs at least thirty piano recitals each year in addition to his duties as Associate professor of Piano and Artist in Residence...read more
Feb. 28
ANTHONY MCGILL
Principal Clarinetist of the Metropolitan Opera, Anthony McGill is one of very few African-American artists to serve as a principal in a major orchestra. Along with his many other accomplishments, Mr. McGill was selected as one of the ensemble to record and play at the inauguration of President Obama on January 26, 2009. He teaches at Julliard, the Peabody Institute of Johns Hopkins University...read more